"The Dragon Empire Strikes Back!"
"Can You Handle the Truth?!"
JOIN US EVERY SUNDAY!
Virgin Resorts Hotel 1231 Bishop Oluwole St Victoria Island, Nigeria
Sunday Service: 10AM – 12PM
Wednesday Service: 6:30PM – 8:30PM
---
We are part of a non-denominational movement of unified churches with the aim to spread the gospel to all nations in our generation (Matthew 28:18-20, Colossians 1:6). On May 26th, a mission team of 11 disciples from the United States and the UK – with a handful of faithful disciples in Nigeria – joined together to plant the Lagos International Christian Church! We held our Inaugural Service and second African Missions Conference at the beautiful Four Points Sheraton Hotel on Victoria Island. Disciples from as far as Cameroon, Cote d'Ivoire, D.R. Congo, Ethiopia, Kenya, Nigeria, South Africa, the United States, and the United Kingdom joined us for this historic day as we witnessed 135 in attendance, 3 baptisms, a restoration, and a placed membership from our former fellowship.
---
Lagos International Christian Church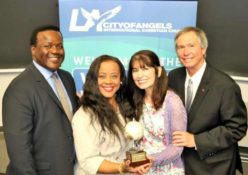 Featured Article: "Remember Those Earlier Days"
– Read the inspiring story of John and Emma Causey from Great Britain who share their heart as faithful remnants of the cross who made their move over from our former fellowship to join The SoldOut Discipling Movement.
LEKKI #1
The Professionals
Thursdays 7:30PM
Lekki - The Bread Lounge
Contact: Dr. Andrew Smellie
Phone: +234 706 574 2061
LEKKI #2
Oasis
Thursdays 7:30PM
Lekki - Kobis Admiralty Way
Contact: Victor Essien
Phone: +234 813 719 5384
AJAH
Neighborhood Watch
Thursday 7:00PM
Contact: GoodHope Atason
Phone: +234(0) 803 947 7177
VICTORIA ISLAND
The Hackers
Tuesdays 7:00PM
Palms Malls - KFC
Contact: Joshua Ajayi
Phone: +234(0) 805 969 2553
SURELERE
Hope
Thursdays 7:00PM
Surelere, Lagos
Contact: Bolaji Akinfenwa
Phone: +234(0) 803 301 2399
IKEJA
Saving All Nations
Thursdays 7:00PM
Ikeja City Mall - KFC
Contact: Tolani Abiodun
Phone: +234(0) 902 461 1508
YABA
Missions Bible Talk
Fridays 1:00PM
Domino's Pizza - St.Agnus Rd, Yaba
Contact: Tony Adamu
Phone: +234(0) 803 720 1631
UNIVERSITY OF LAGOS #1
C.I.A
Fridays 2:00PM
UniLag 2004
Contact: Michael Oluwole
Phone: +234(0) 811 847 9510
UNIVERSITY OF LAGOS #2
Watchmen
Thursdays 2:00PM
UniLag Love Garden
Contact: Kaine Duru
Phone: +234(0) 807 517 7181