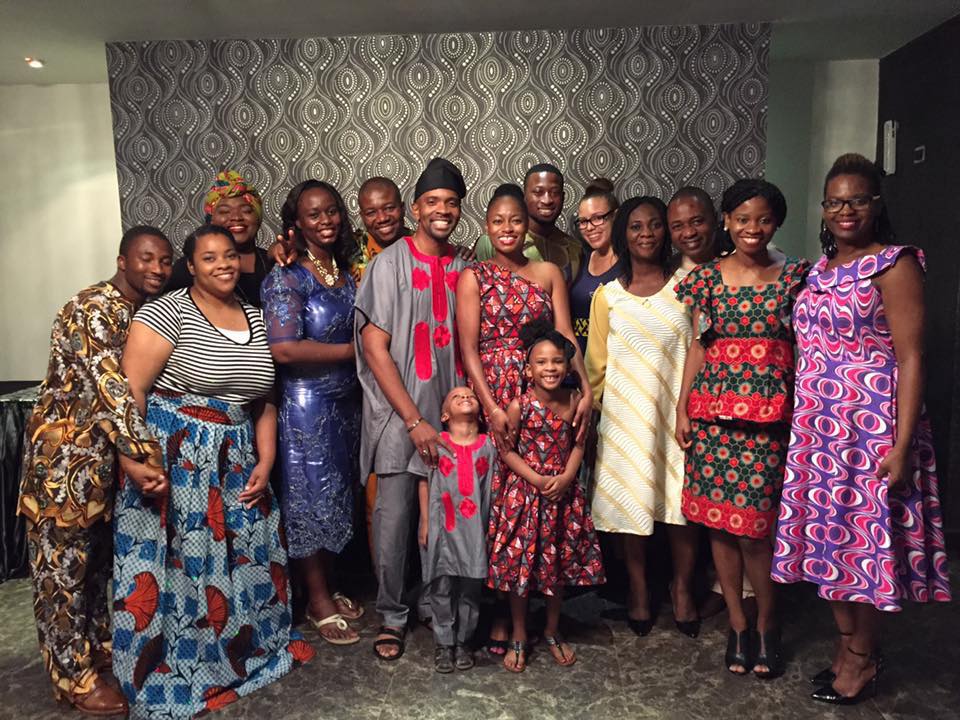 Andrew and Patrique Smellie
Evangelist and Women's Ministry Leader
With the love and leadership of Dr. Andrew Smellie and his beautiful wife Patrique, the Lagos International Christian Church is being guided by the Spirit of God to evangelize the city of Lagos and the entire African continent!
Phone:+234 706 574 2061
Email: Andrew@usd21.org
Bolaji and Chinyere Akinfenwa
Church Shepherds
Bolaji and Chinyere are the dearly loved Shepherds of the Lagos International Christian Church. With great love, diligence and concern they shepherd the flock, having over 20 years of experience in ministry and a heart of gold. They also lead the Married's Ministry, having a very beautiful family of their own.
Phone: +234 803 301 2399
Email: bolaji.akinfenwa@usd21.org
GoodHope Atason
Church Administrator
GoodHope is a proven professional with many years of experience in Administration and Information Technology, Thus, he is our awesome and trustworthy church administrator, working skillfully to manage LICC's infrastructure as well as handle all the legal and financial documentation.
Phone: +234 803 947 7177
Email: goodhope.atason@usd21.org
LEKKI #1
The Professionals
Thursdays 7:30PM
Lekki - The Bread Lounge
Contact: Dr. Andrew Smellie
Phone: +234 706 574 2061
WOMEN'S
Extraordinary Women
Thursdays 6:30PM
Lekki - Ying Yangs/ Ice-Cream Factory
Contact: Patrique Smellie
Email: patrique.smellie@usd21.org
AJAH
Neighborhood Watch
Thursday 7:00PM
Contact: GoodHope Atason
Phone: +234(0) 803 947 7177
VICTORIA ISLAND
The Hackers
Tuesdays 7:00PM
Palms Malls - KFC
Contact: Joshua Ajayi
Phone: +234(0) 805 969 2553
SURELERE
Hope
Thursdays 7:00PM
Surelere, Lagos
Contact: Bolaji Akinfenwa
Phone: +234(0) 803 301 2399
IKEJA
Saving All Nations
Thursdays 7:00PM
Ikeja City Mall - KFC
Contact: Tolani Abiodun
Phone: +234(0) 902 461 1508
YABA
Missions Bible Talk
Fridays 1:00PM
Domino's Pizza - St.Agnus Rd, Yaba
Contact: Tony Adamu
Phone: +234(0) 803 720 1631
UNIVERSITY OF LAGOS #1
C.I.A
Fridays 2:00PM
UniLag 2004
Contact: Michael Oluwole
Phone: +234(0) 811 847 9510
UNIVERSITY OF LAGOS #2
Watchmen
Thursdays 2:00PM
UniLag Love Garden
Contact: Kaine Duru
Phone: +234(0) 807 517 7181